Posted on August 31, 2007
I don't get it…I have NEVER heard of a child liking peas. Cameron though, LOVES them. When I make them as a side dish, if he sees them while they are cooling and they are not on his plate, the kid SCREAMS!!! I have NO problem letting him eat all of them either. I'm actually very happy my child has a taste for some veggies. He's like his father thankfully. The past 2 nights though have been interesting meal combinations. Last night was peas and hot dogs (ewwww) and tonight was peas, cheese, and pizza ha ha! He ate more peas than anything else too which was great.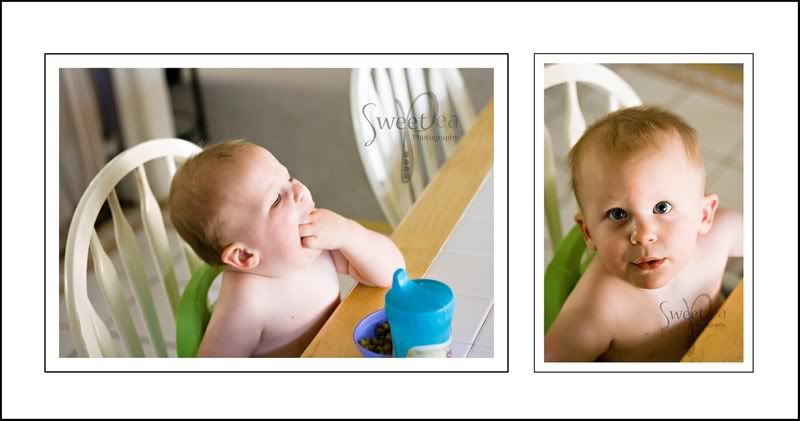 On another note…Nan got Cameron spierman slippers. These things my as well be glued to his piggy toes. He wears them all the time. Its so stinken cute. Check out my little man modeling them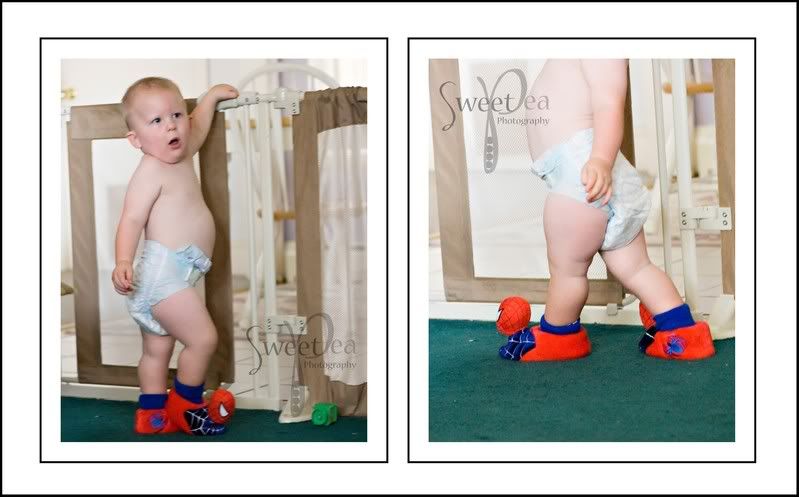 Oh yeah another neat thing Cam is doing…If you sing the ABC's to him and go LMNO….he will scream P!!!!!!!!!!!!!!!!!!!!! SOOOOOOOOOOOOOOOO cute!
Posted on August 29, 2007
Okay so this picture is technically all screwed up but look at that face! How funny is that?!
I missed you daddy….kisses kisses kisses…
I love my magna doodle…..grrrrr scribble scribble scribble

Ahahahahahah love to draw….

hmmmmmm this pen looks mighty tasty…mmmMMMMmmmmm…

Posted on August 28, 2007
Daddy…Cameron wanted to send you a kiss! MMMMMMWWWAAAA!

So angelic…yet…WILD….yeah he looks sweet here…but 2 mins before this picture was taken, we were in full blown hissy fit mode…throwing self on the floor screaming….mmmm Terrible One and a Half's?!


Found this picture of my lilac that I took earlier this season. Played a bit with it. How do you like the conversion and texture?